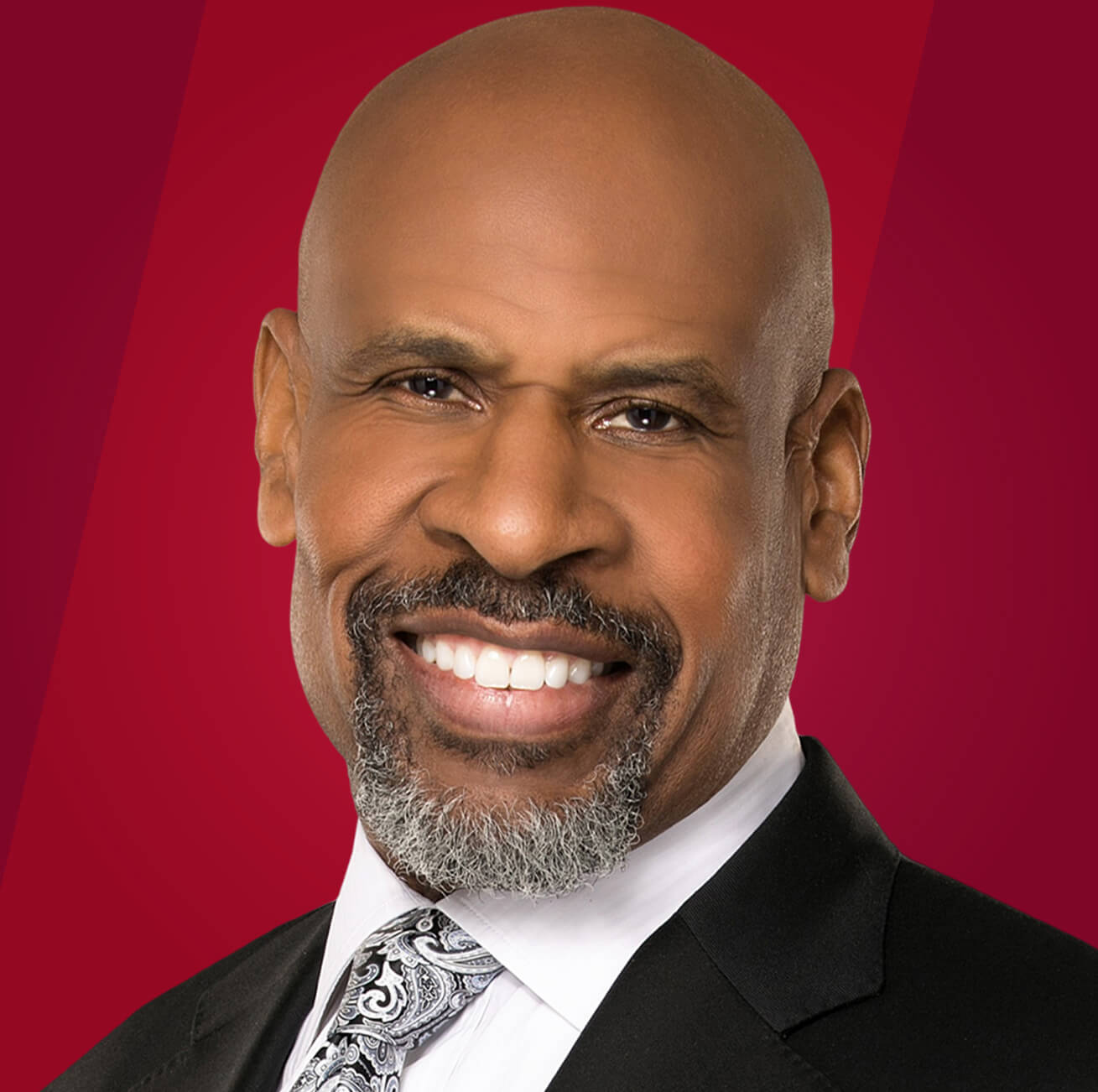 Pastor Grainger Browning Jr.
Senior Pastor
Rev. Dr. Grainger Browning, Jr. is the Senior Pastor of Ebenezer African Methodist Episcopal (A.M.E.) Church of Fort Washington, Maryland where the Right Reverend Dr. James Levert Davis is the Presiding Bishop of the Second Episcopal District and Rev. Dr. Ronald Braxton is the Presiding Elder of the Potomac District. He is married to the Reverend Dr. Jo Ann Browning,
Co-Pastor of Ebenezer and they have served there in ministry for more than 36 years. Under their leadership, lives have been changed, families strengthened, and the community transformed.
Pastor Browning is a 1974 graduate of Hampton University, Hampton, Virginia earning a Bachelor of Science Degree in History-Education. He was awarded a Master of Divinity Degree in 1982 from Howard University Divinity School where he was awarded the Benjamin E. Mays Theological Fellowship and listed in Who's Who in American Colleges and Universities. Additionally, he received Doctor of Divinity Degrees from Payne Theological Seminary, Wilberforce, Ohio and from the A.M.E. University in Monrovia, Liberia. Before being called into ministry, Pastor Browning was a high school educator with the Newton Massachusetts Public School System, serving as Department Chairperson in Social Science. While living in the Boston area, Pastor Browning was also Vice President of the Boston NAACP in 1982-1983. Pastor Browning is a member of the Omega Psi Phi Fraternity.
Pastor Browning was called to preach in 1979, while he was a member at St. Paul A.M.E. Church in Cambridge, Massachusetts. He was appointed Pastor of Ebenezer A.M.E. Church in 1983 with a membership of 17 and a budget of $12,000. Under his leadership for the last 30 years, the church membership has grown to exceed more than 8,000 members and ministers to the spiritual, educational, political, social, economic and health needs of the community. Under his helm, Pastor Grainger has led Ebenezer A.M.E. Church family in donating nearly $5 million in scholarships to high school graduates and returning college students.
With a ministry extending beyond the church to several educational, social and community institutions, Pastor Grainger has served as a member of the Board of Trustees for Payne Theological Seminary in Wilberforce, Ohio and served as Vice Chairman of Wilberforce University's Board of Trustees from 2002-2006. Pastor Browning is also a member of the Board of Directors of the Rainbow/People United to Save Humanity (PUSH) Coalition. In that capacity, he has traveled on several delegations with Rev. Jesse Jackson, Sr. to Israel, Palestine, Sudan, Libya, Lebanon, Syria, and Ghana, meeting the Head of State in each one of these countries. Pastor Browning has traveled extensively throughout the African continent while ministering in Senegal, Gambia, Lesotho, Zambia, South Africa, Liberia and Egypt.
He has also been the recipient of several awards and honors, including giving the invocation at the memorial services for Rosa Parks and Congressman John Lewis. He has received Honorary Doctor of Divinity Degrees from Wilberforce University, as well as the AME University in Liberia.
Pastor Grainger and Pastor Jo Ann Browning are the proud parents of two married, young adult children and four grandchildren.
For all of the above, what he is today and ever hopes to be, Pastor Browning gives HIS LORD AND SAVIOR JESUS CHRIST ALL THE HONOR, THE GLORY AND THE PRAISE!

7707 Allentown Road
Fort Washington, Maryland 20744
Phone: (301) 248-8833
Hotline: (301) 248-9850
Virtual Services Help Desk: (301) 298-8704 or helpdesk@ebenezerame.org
Service Times
Worship Services (on-site and virtual)
Sundays at 9:00 a.m.
Bible Study (Virtual)
Wednesdays @ 7:00 p.m.