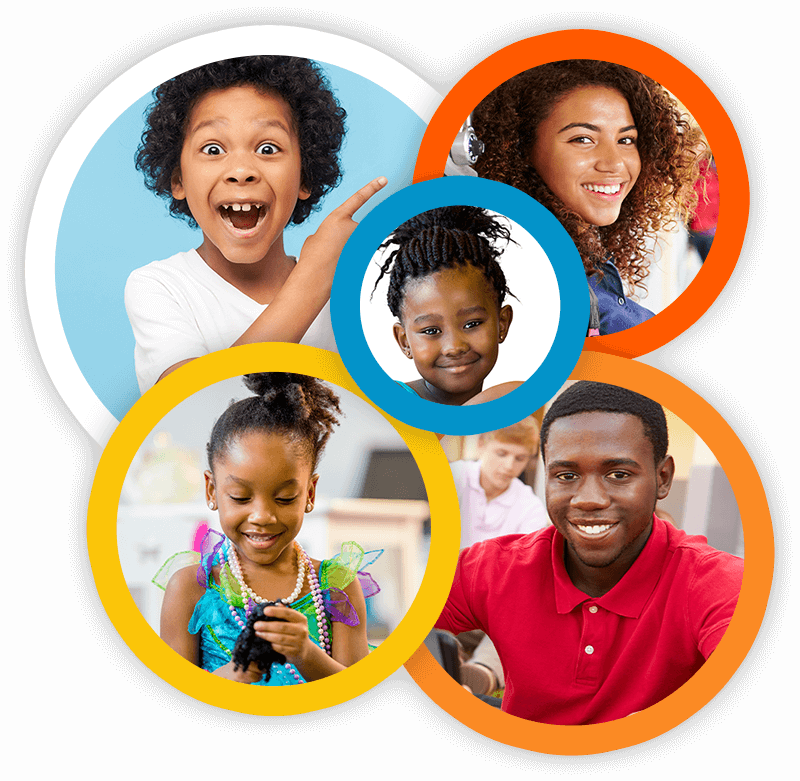 Living 4 Christ
Youth & Children's Ministry
Romans 12:2: "And be not conformed to this world: but be ye transformed by the renewing of your mind, that ye may prove what is that good, and acceptable, and perfect will of God"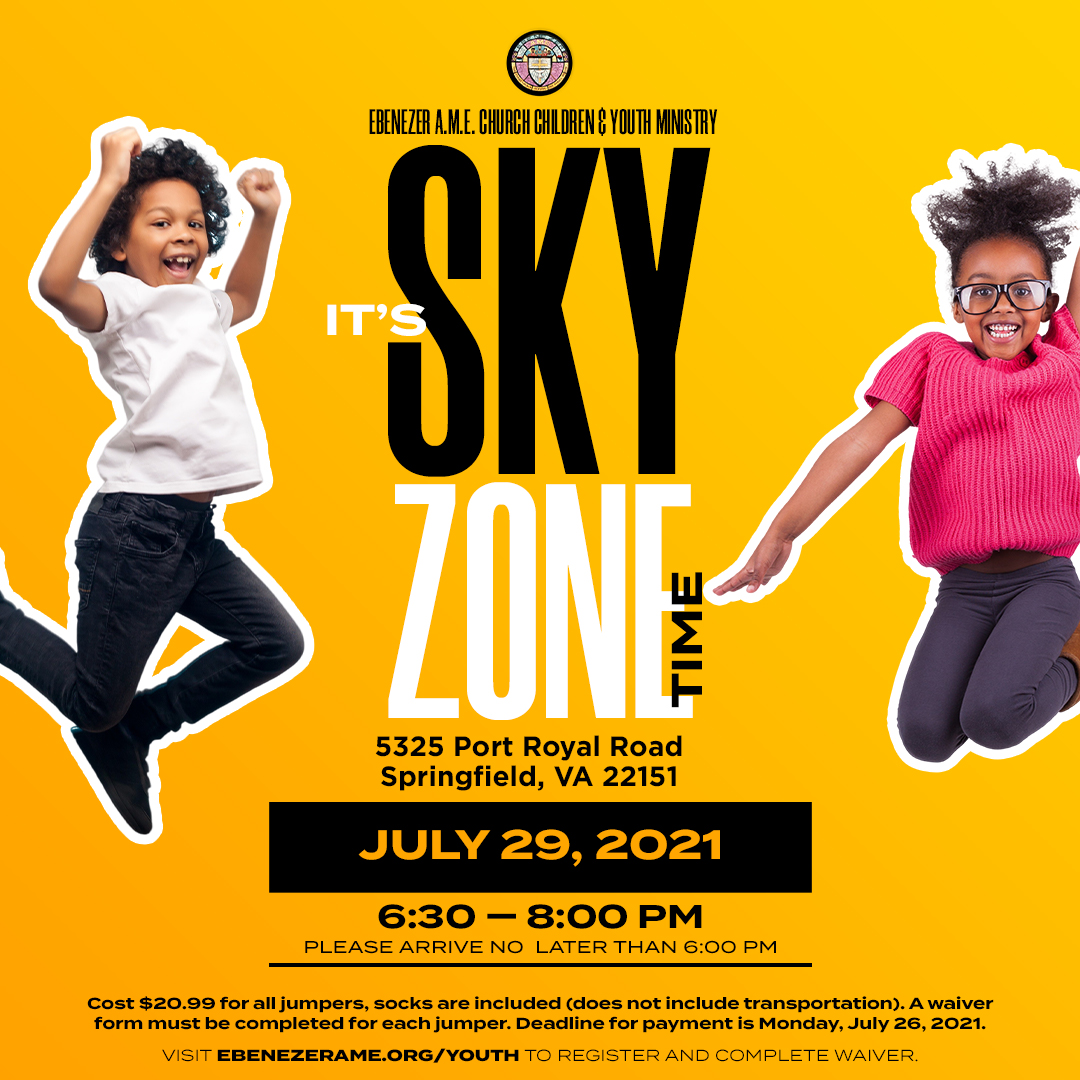 It's Sky Zone Time!
July 29, 2021
6:30- 8:00pm
(Please arrive no later than 6:00 p.m.)
Location:
Sky Zone 
5325 Port Royal Road
Springfield, VA 22151
Cost $20.99 for all jumpers, socks are included
(does not include transportation)
There are three steps to register:
1. REGISTER FOR THE EVENT HERE
2. PAY HERE
Please select "Youth Ministry – Sky Zone" when making your payment. 
The deadline for payment is Monday, July 26, 2021
3. COMPLETE the Waiver Form prior to attending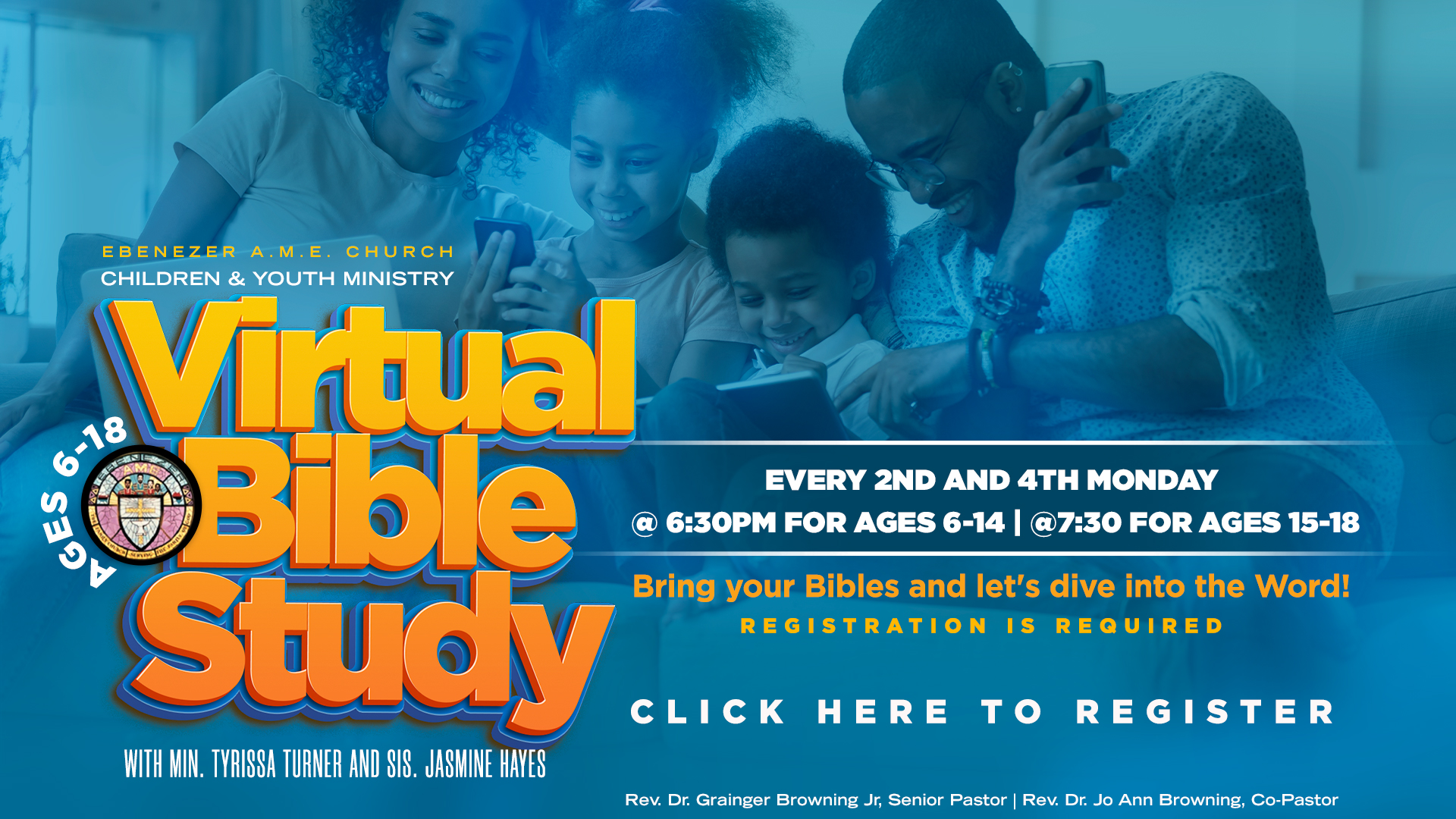 …creating a space where children and youth can encounter God for themselves to determine their "why"
Welcome to the Ebenezer AME Church Children's and Youth Ministry (Living 4 Christ Ministry)
Due to COVID restrictions on in-person gatherings, all children and youth activities are online only.
Under the leadership of Min. TyRissa Turner and Sis. Jasmine Hayes, we are excited to create this forum for our young persons to support their personal relationship with God.
Through our online bible studies and special activities, our children and youth will be able to experience:
WHY am I living for Christ?
WHY am I reading my Word?
WHY should I have faith?
We encourage all children to join our interactive online Bible Study on the 2nd and 4th Monday of each month. We'll have curriculum, teachings and lessons uniquely designed for ages 6-14 and ages 15-18. 
For more information email us at L4C@ebenezerame.org
Led By
Minister TyRissa Turner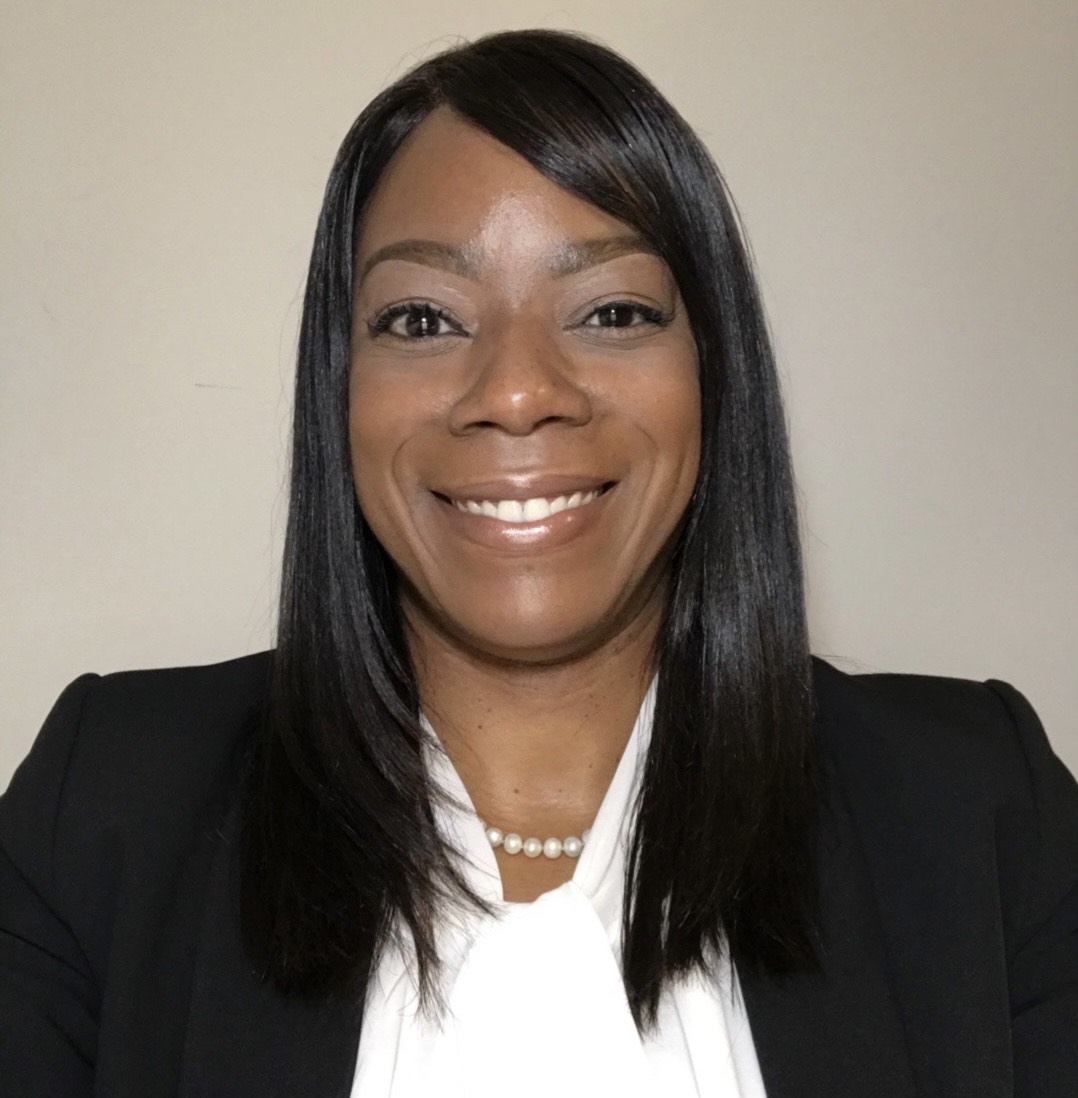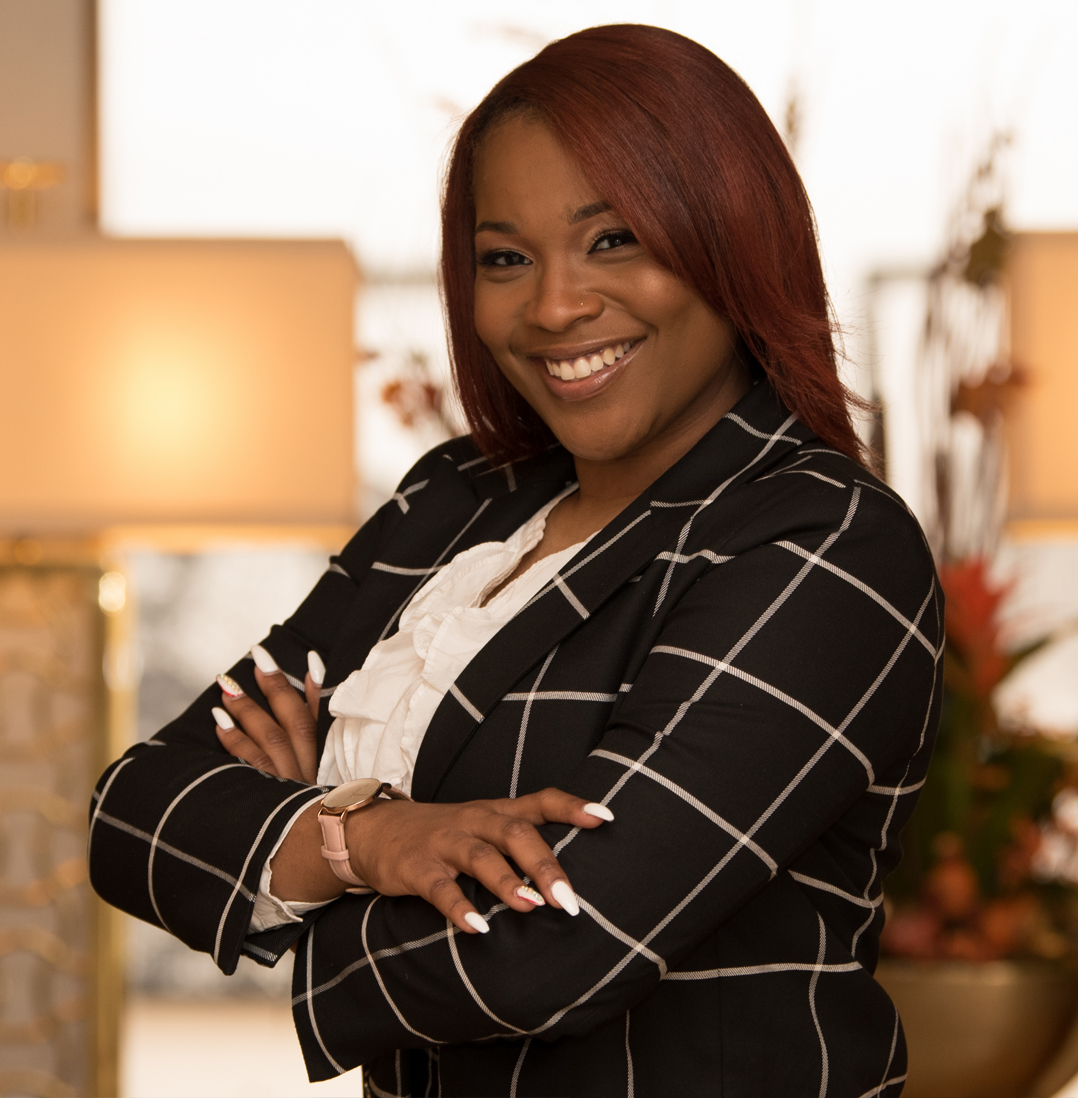 7707 Allentown Road
Fort Washington, Maryland 20744
Phone: (301) 248-8833
Hotline: (301) 248-9850
Service Times
Worship Services
Sundays at 7:45 a.m. | 10:45 a.m. | 12:45 p.m.
Bible Study
Wednesdays @ 7:00 p.m.