Ebenezer's history is rooted in faith. It is a tremendous story of hope.
Some call it "The Miracle on Allentown Road."
The history of Ebenezer African Methodist Episcopal Church is one rooted in faith. Since moving from the Georgetown neighborhood of Washington, DC to Fort Washington, Maryland in 1983, the church has taken many steps of faith, and God has blessed it exceedingly and abundantly. It is a tremendous story of hope. Some people call it "The Miracle on Allentown Road."
Our beginning is reminiscent of the origins of many AME churches. In 1856, 13 black members left Mt. Zion Methodist Episcopal Church in the Georgetown section of Washington, DC because of discrimination and segregation. As written by one of the founding members, they wanted to "establish a church by colored folks with colored pastors," where they would worship in dignity, spirit and truth." For a while, they erected a church at 2727 O Street NW, not far from Mt. Zion. They named it Ebenezer, meaning "stone of help," found in I Samuel 7:12. Thus began the journey of faith.
The congregation worshiped and praised God in the historic Georgetown location for well over a century. During that period, Ebenezer was blessed to have many distinguished pastors, including Rev. Charles H. Wesley, Rev. John T. Bailey, and Rev. Dr. Walter L. Hildebrand, and three pastors – Rev. Benjamin T. Tanner, Rev. James A. Handy and Rev. Alexander W. Wayman – who later became Bishops in the A.M.E Church. By 1983, black families started leaving Georgetown for economic and political reasons. Church membership fell to less than 30 people with a Sunday offering of only $200 per week. The time had come to execute the next phase of our faith walk.
With the vision, leadership and support of Bishop John Hurst Adams (the Presiding Prelate Second Episcopal District at that time), Rev. Howard C. Wright as Pastor, Dr. Joseph C. McKinney as the African Methodist Church Treasurer and the Washington Conference Board of Trustees, 17 faithful members moved to Fort Washington, MD as the church in Georgetown was sold. Like Abraham, they moved to a land they did not know, in the midst of a people they knew not, and into an edifice that logic suggested they could not afford, but they did so in faith.
One month following the move to a 500-seat sanctuary with a $3,500 monthly mortgage note and a $300 weekly offering, our Pastors, the Rev. Dr. Grainger and Rev. Dr. Jo Ann Browning were called to serve the Ebenezer family. The congregation soon outgrew the building and began holding worship services at the Friendly High School auditorium in 1986. In 1994, having outgrown the 1,500-seat auditorium at "Friendly Ebenezer," members carried their faith pilgrimage to "Ebenezer the Beautiful," a 2,600-seat sanctuary on 33 acres of land. God indeed performed a Miracle on Allentown Road.
The Browning pastoral team has served at Ebenezer for more than 35 years. Currently, the ministry nurtures more than 8,000 members and offers numerous ministries with Bible studies, events, and activities each day of the week. Ebenezer is an open door to all, and many famous persons and dignitaries have worshipped with us throughout the years, including Cicely Tyson, Rev. Jesse Jackson, Fantasia, Hezekiah Walker, Congressman John Lewis, and many others. Ebenezer strives to be a source of help and inspiration within the walls of the church and throughout the community.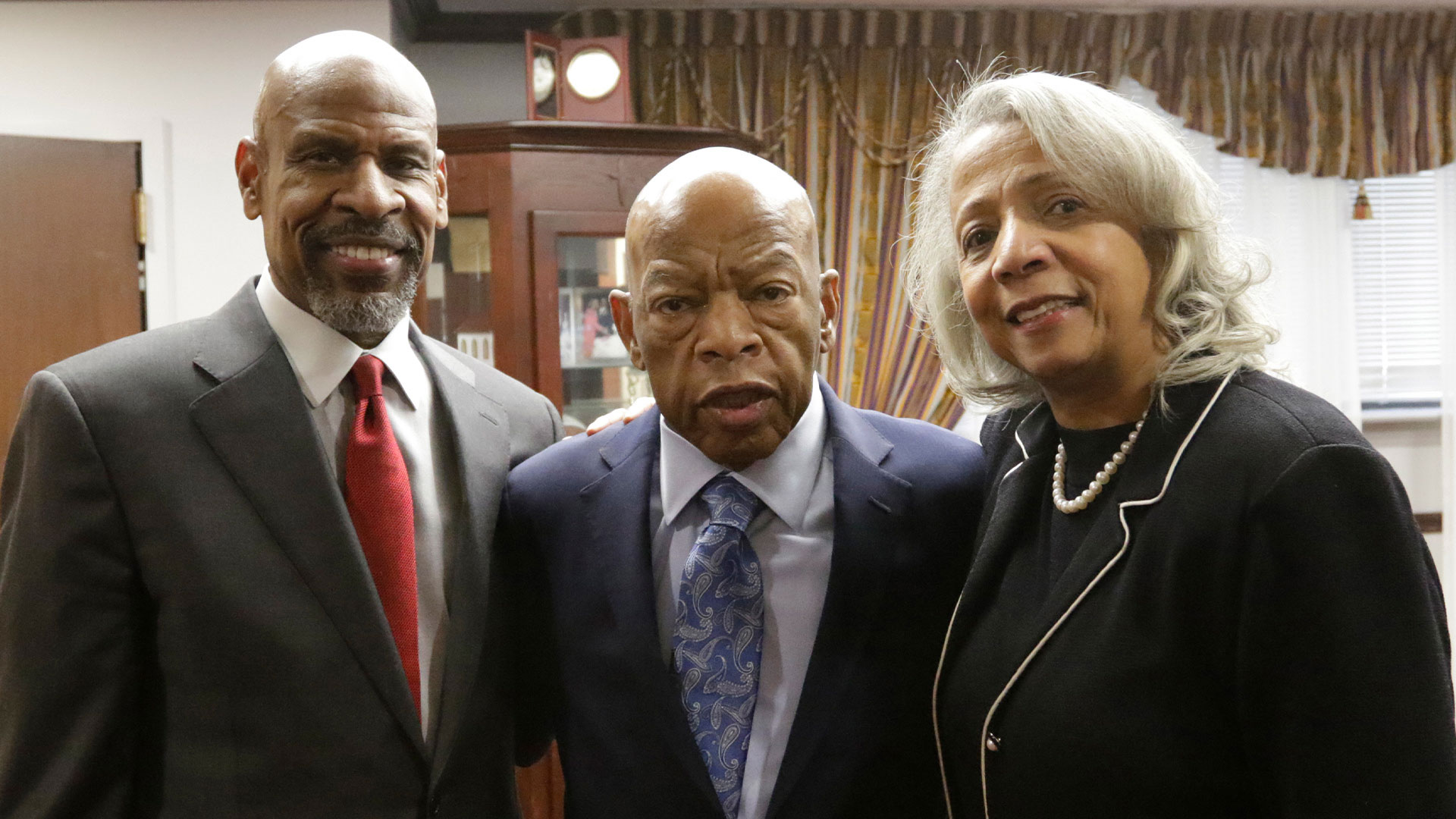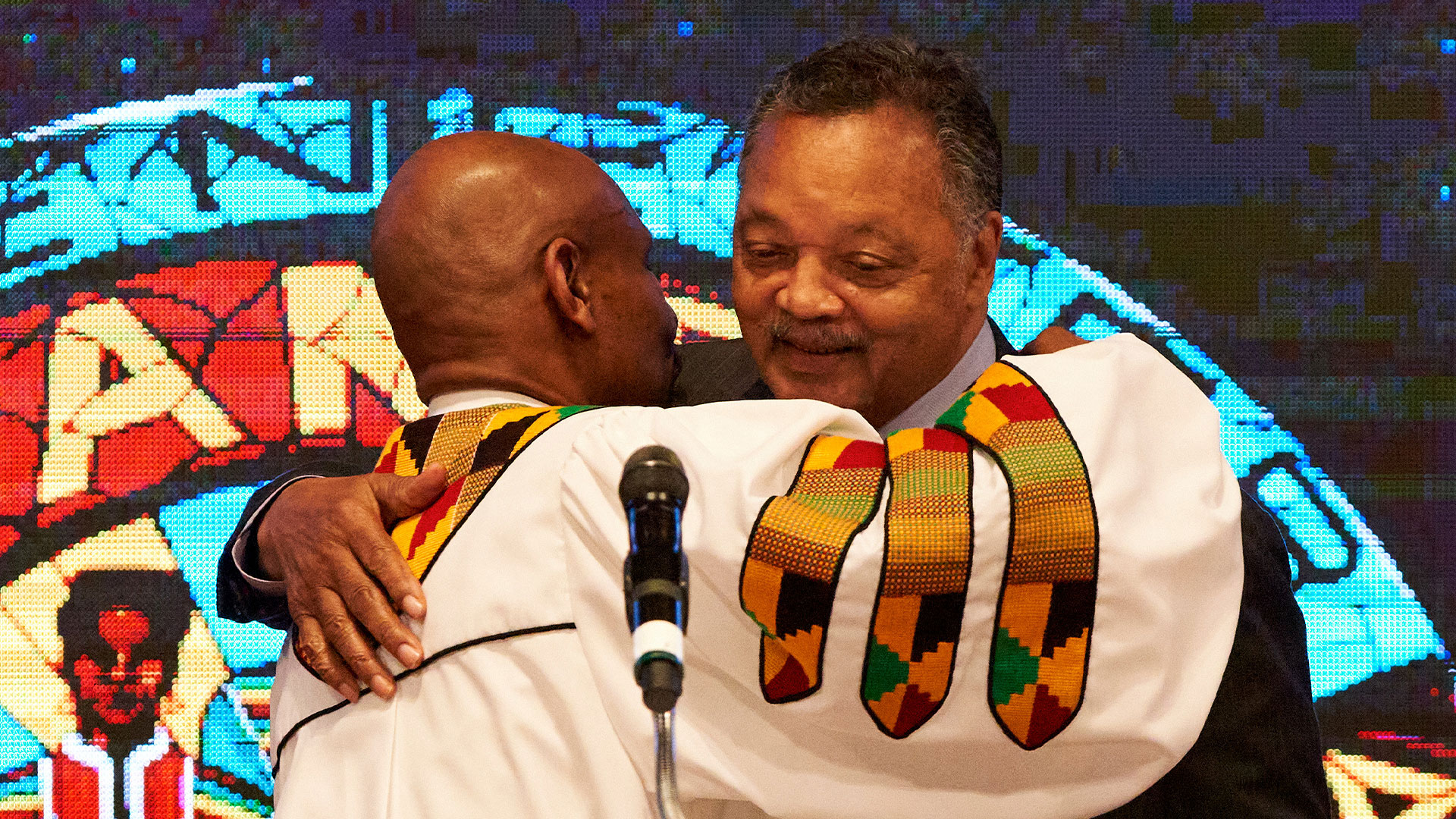 7707 Allentown Road
Fort Washington, Maryland 20744
Phone: (301) 248-8833
Hotline: (301) 248-9850
Virtual Services Help Desk: (301) 298-8704 or helpdesk@ebenezerame.org
Service Times
Worship Services (on-site and virtual)
Sundays at 9:00 a.m.
Bible Study (Virtual)
Wednesdays @ 7:00 p.m.