SECURITY MINISTRY (Volunteers)
The Security Ministry provides measures designed to safeguard personnel, to prevent unauthorized access to property, equipment, facilities, material, documents: to protect against loss resulting from acts of malicious damage, theft or other acts which would in some degree lessen the ability of the church to perform its mission. 
 All potential members of the Security Ministry will be required to fill out an application to include a background check and Motor vehicle check. 
It is a requirement for all Security Ministry members to remember that you are a direct representative of the church and constantly in public view.  As such, you will be required to maintain a reputation for smartness, alertness, efficiency and professionalism at all times.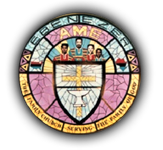 Scriptural Reference:
Meeting Date/Time: Contact us for the meeting schedule
For more information contact Sis. Doreen Harley, Director of Security: harleyd@ebenezerame.org