DAUGHTERS OF ANNA INTERCESSORY PRAYER WARRIORS
A ministry of women intercessory prayer warriors who pray individually and collectively for the various needs of the church and community. Intercessory prayer warriors are also welcome to join the Men and Women Worship Service Intercessory Prayer Warriors that meet on-site in front of Sanctuary Door 10 prior to each Sunday Worship service.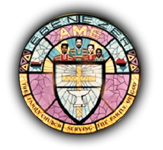 Scriptural Reference:
Meeting Days/Times: Meets on Saturday Mornings in-person and virtually. Contact us for the meeting schedule.
Contact us at daughtersofanna@ebenezerame.org