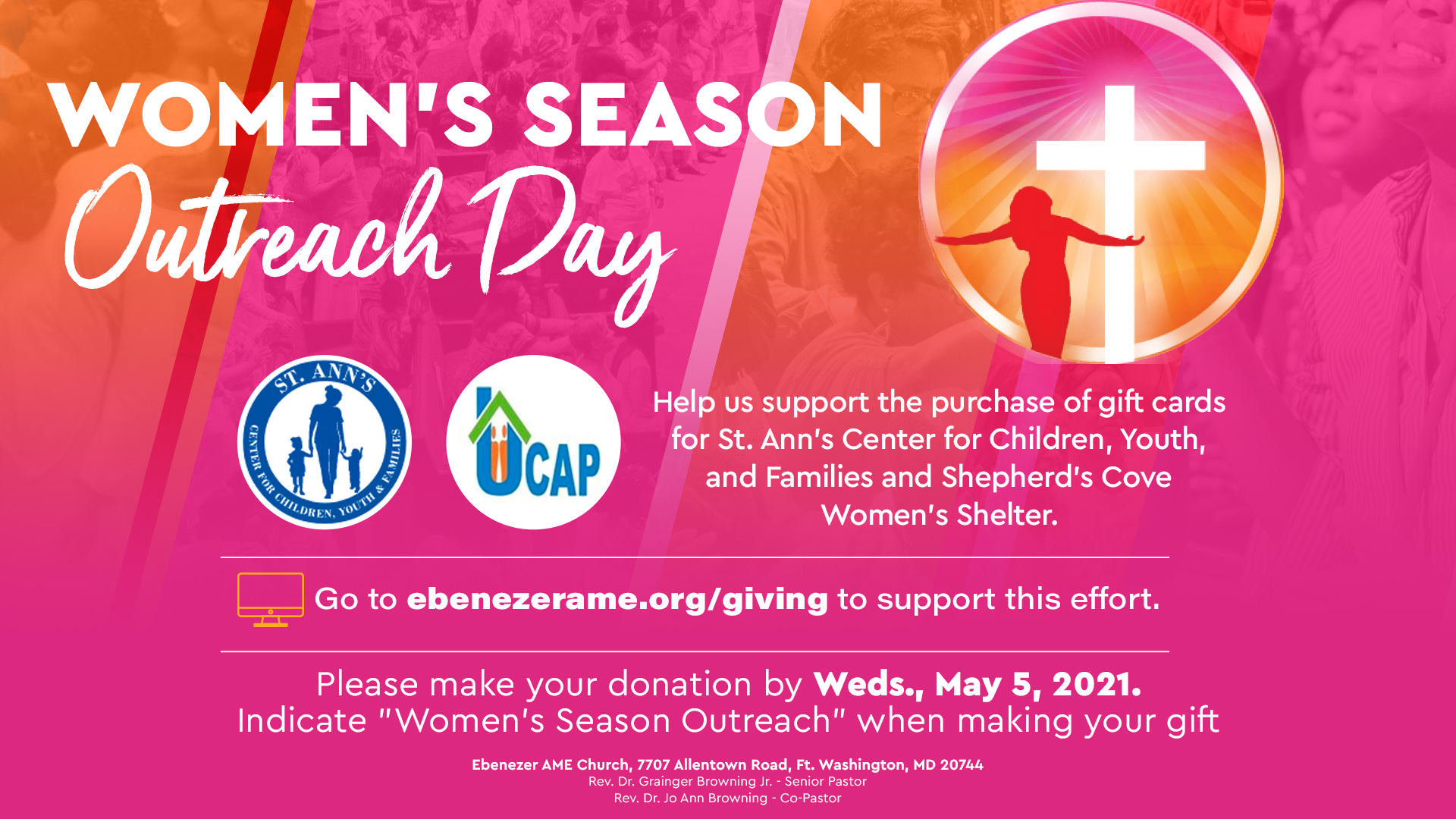 Brothers and sisters, please support our Women's Season Outreach Day event by donating towards the effort to purchase gift cards for
St. Ann's Center for Children Youth and Families in Hyattsville, MD- operates three supportive housing programs for at-risk mothers and their children: Grace House, Hope House and Faith House. The Center is in need of household and personal items. AND
Shepherd's Cove Women's Shelter in Capitol Heights, MD is a transitional home for women and their children. Assistance is needed with their Community Room Makeover Project.
To donate towards these efforts, go to ebenezerame.org to see all the ways that you can give. Please indicate "Women's Season Outreach" when making your gift. The deadline for donations is Weds. May 5 and gift cards will be distributed on Fri. May 7, 2021.